Our local quilters are at it again. In fall of 2018, one of the quilters traveled to South Africa. In the progress of travel, she happened across a fabric store in a tiny airport. The store had bolts and bolts of fabric. She started pulling bolts off the wall, pointing to others and before she knew it, she had 10 one yard cuts! The gentleman from the store literally threw a catalog at her and said "Buy more." She took those 10 yards home and then ordered more. All together she purchased 60 yards - from 30 different fabrics.  She cut the prints up into large blocks that showed off the patterns. She then foisted the fabric onto her friends and insisted they make a quilt.
The fabric is African wax prints. African wax prints, Dutch wax prints or Ankara, are common materials for clothing in West Africa and Central Africa. They were introduced to West and Central Africans by Dutch merchants during the 19th century, who took inspiration from native Indonesian technique and Akwete cloth designs. They began to adapt their designs and colors to suit the tastes of the African market.
The process to make a wax print is originally influenced by batik, an Indonesian (Javanese) method of dyeing cloth by using wax-resist techniques. During the colonization of Indonesia, Dutch merchants became familiar with the batik technique. The owners of textile factories in the Netherlands started developing machine printing processes which could imitate batik. They hoped these machine-made imitations could affect the look of batik without all the labor-intensive work required. By 1854 a modified mechanical block-printing machine was used to apply a resin to both sides of the cloth.  This mechanically applied resin took the place of the wax in the batik process.
The fabrics in these quilts are incredibly bold and very vibrant. It will be well worth your time to stop by the Mazomanie Free Library and experience this display. The display will be here for several months. We appreciate the quilters sharing their talent with the community.
Image
Image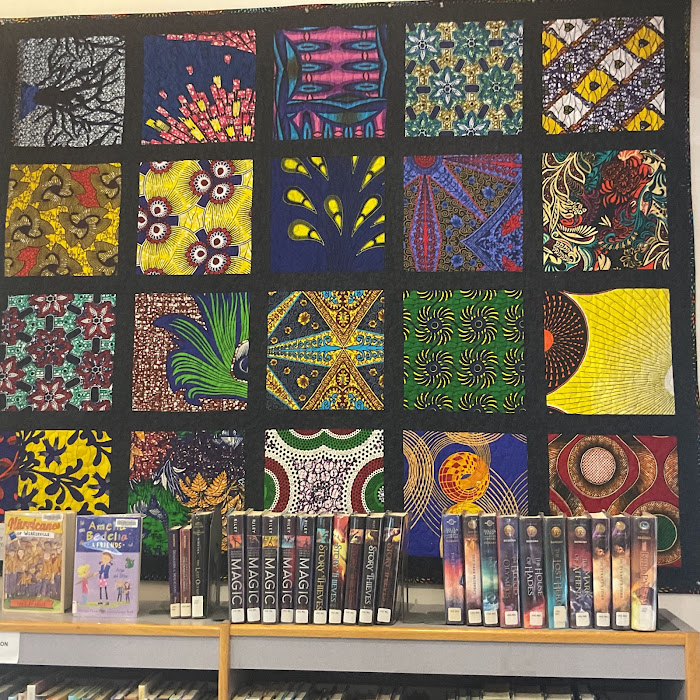 Image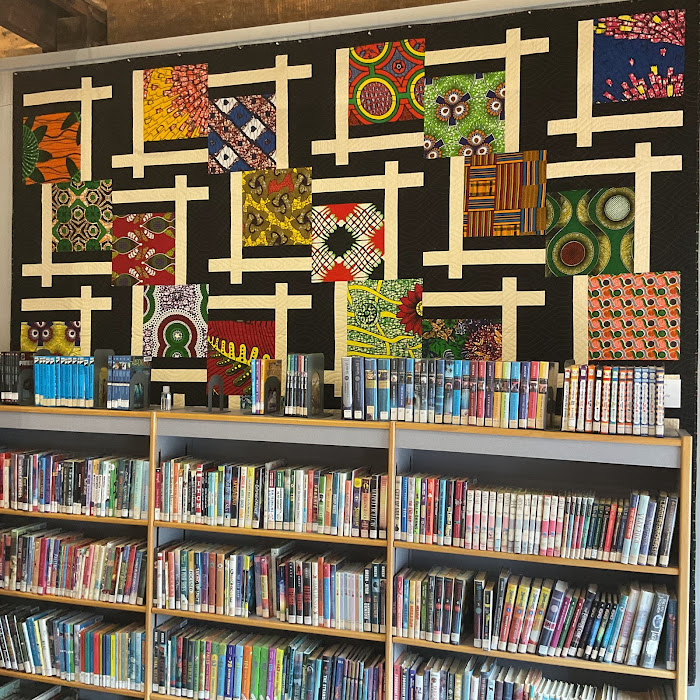 Image
Image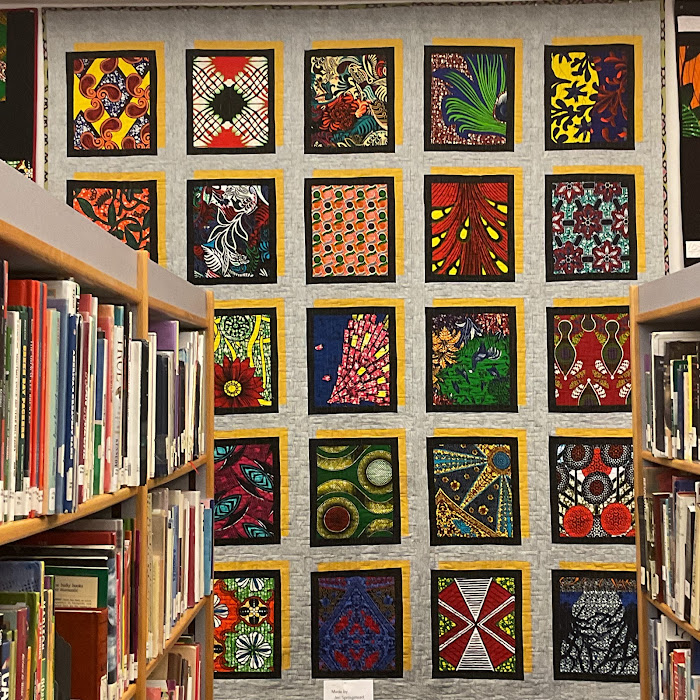 Image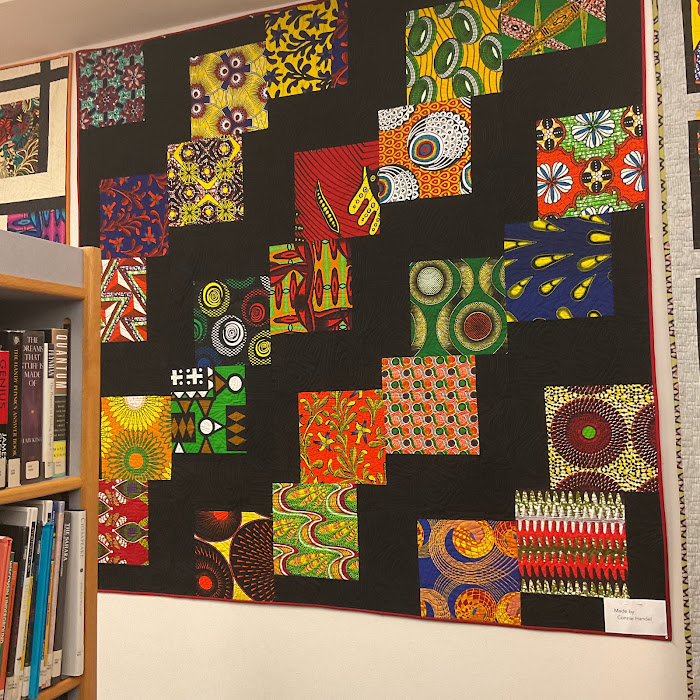 Image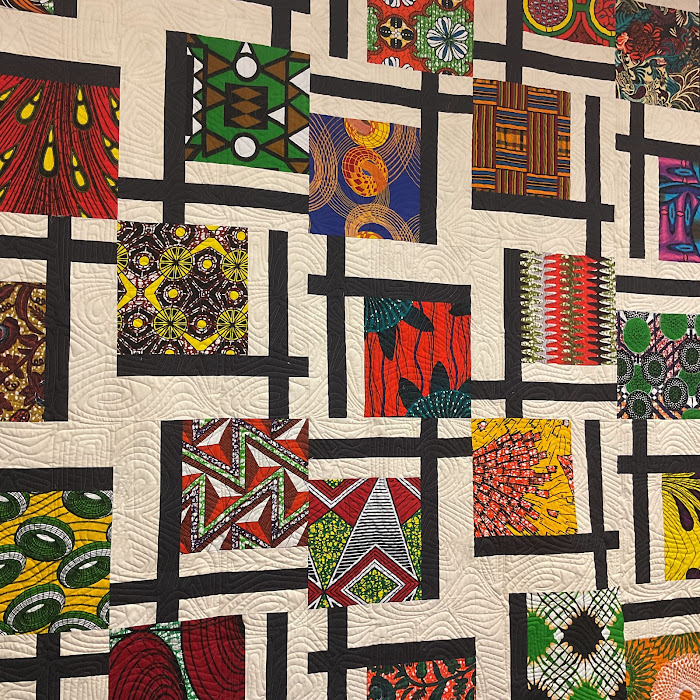 Image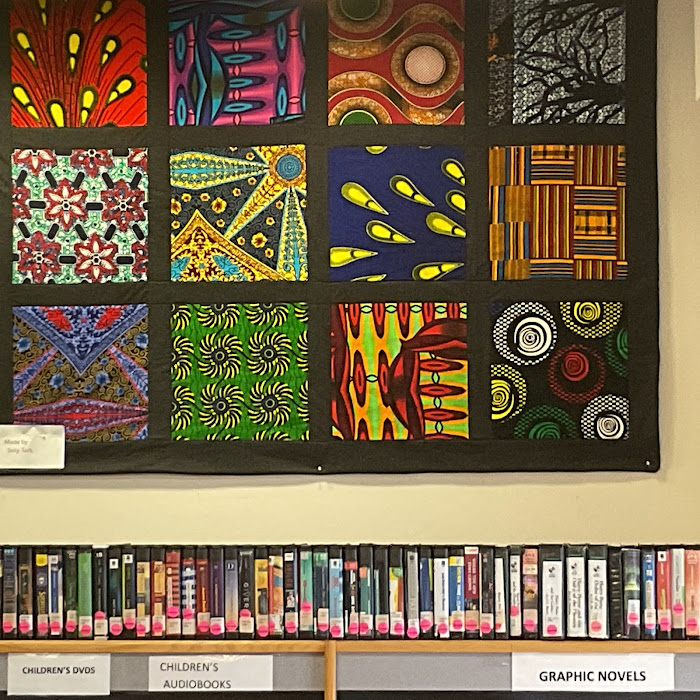 Image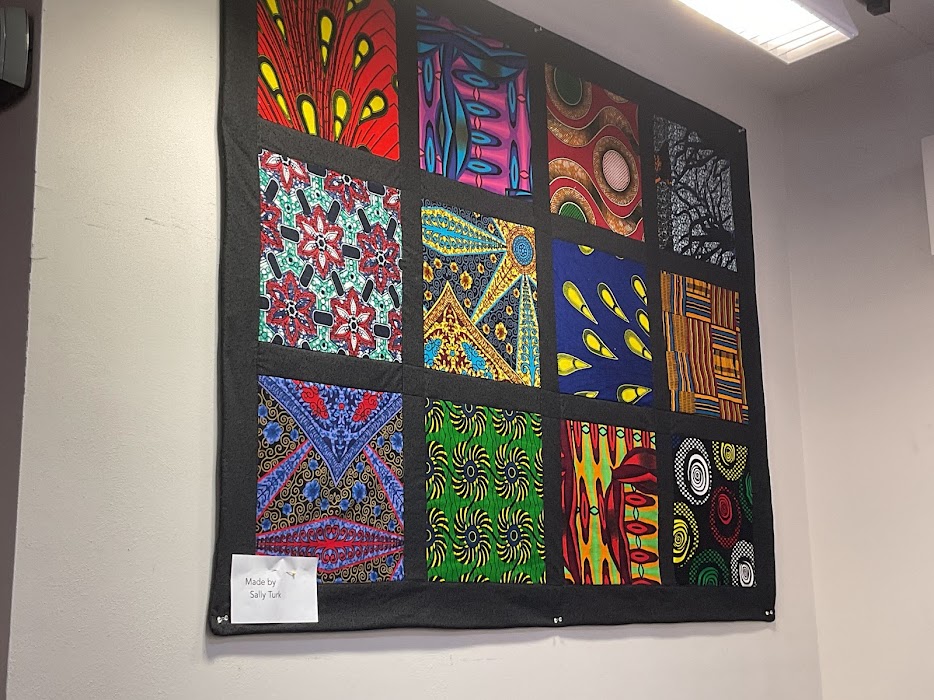 Image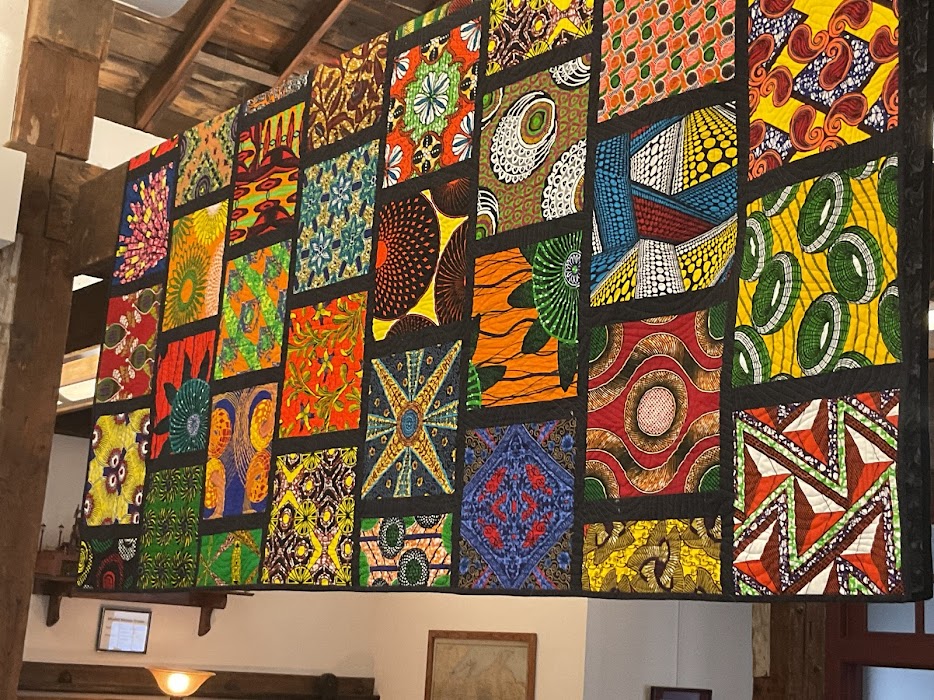 Image