WE'RE HIRING - LIBRARY AIDE OPENING
We are accepting applications for the position of Aide. Aides are our frontline staff responsible for processing library materials, unpacking shipments of materials, and assisting library patrons. Aides must be welcoming, professional, detail-oriented, and willing to go the extra mile.  
Position is part-time, 10–16 hrs./week flexible, plus one Saturday and one staff meeting per month. Applicants must be 18 years or older. High school/GED diploma required; one year college preferred. Library experience (paid or volunteer), a plus.
EMPLOYMENT APPLICATION (click here)
Apply online or at Mazomanie Free Library, 102 Brodhead St., Mazomanie WI 53560. For more information call 608-795-2104. Ask for Brian Cole.
The Village of Mazomanie is an equal opportunity employer.
BECOME A DRIFTLESS EXPLORER - Program starts Aug. 15
Stop by the library to pickup your Passport!
Mazomanie Free Library has partnered with The Gateway to The Driftless organization and the Cross Plains, Black Earth libraries on an activity to get kids out and exploring the many natural resources in our area. It is open to kids through age 14 and their assisting adults/caregivers (Guides) to earn "treasure" by visiting at least 4 of the 12 sites contained in their Driftless Explorer Passport. The program will run through October 15th.
Our October selection is Billy Boyle: a World War II mystery by James R. Benn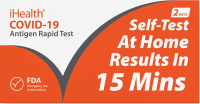 COVID-19 Antigen Rapid Tests Available
At-home COVID tests could make upcoming holiday reunions with family and friends safer. Free At-Home test kits available at the library. These are the same kits the federal government has offered and are available to anyone, no library card needed. We have a good supply on hand but do ask that you limit to 4 test kits per household (more kits may be available later).
FREE WiFi
Just select the "Library-Wireless" signal, connect and go! No more logging in with accounts and agreeing to terms of service first. Our WiFi signal is accessible 24 hours/seven days/week.
Beyond the Page Campaign

The Beyond the Page campaign is a joint effort of Dane County public libraries and the Madison Community Foundation to create a permanent endowment that will support humanities programming in all 28 libraries - forever. Learn more.
Having trouble getting into LINKcat?
Your login is your 14 digit barcode number (no more shortcuts; and no spaces between numbers) and your password is your PIN. You can change your password (PIN) at any time or ask us to change it.