WE'RE HIRING - LIBRARY AIDE OPENING
We are accepting applications for the position of Aide. Aides are our frontline staff responsible for processing library materials, unpacking shipments of materials, and assisting library patrons. Aides must be welcoming, professional, detail-oriented, and willing to go the extra mile.  
Position is part-time, 10–16 hrs./week flexible, plus one Saturday and one meeting per month. Applicants must be 18 years or older. High school/GED diploma required; one year college preferred. Library experience (paid or volunteer), a plus.
JOB DESCRIPTION (click here)
Apply online or at Mazomanie Free Library, 102 Brodhead St., Mazomanie WI 53560. For more information call 608-795-2104. Ask for Brian Cole.
The Village of Mazomanie is an equal opportunity employer.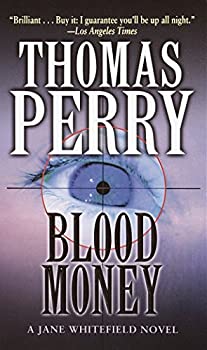 Our September selection is Blood Money by Thomas Perry
BECOME A DRIFTLESS EXPLORER - Program starts Aug. 15
Stop by the library to pickup your Passport!
Mazomanie Free Library has partnered with The Gateway to The Driftless organization and the Cross Plains, Black Earth libraries on an activity to get kids out and exploring the many natural resources in our area. It is open to kids through age 14 and their assisting adults/caregivers (Guides) to earn "treasure" by visiting at least 4 of the 12 sites contained in their Driftless Explorer Passport. The program will run through October 15th.
 

SUMMER LIBRARY PROGRAM

 2022 - 

"OCEANS OF POSSIBILITIES"

 HAS CONCLUDED
The summer reading challenge ended Sat. Aug. 6. Thank you to all who participated. If your child logged reading entries online on Beanstack or submitted a paper activity log, check with the library for prizes. Plans are already underway for next summer's program so stay tuned.
Every Day Book Sale
The Mazomanie Free Library is offering an Every Day Book Sale in the meeting room. Books, DVDs and audiobooks all available for purchase We will be adding more items as staff time permits.  Sale is open during regular library business  hours. So check it out frequently! All proceeds go to the Friends of the Mazomanie Free Library to fund special library projects.
We have WiFi
Just select the "Library-Wireless" signal, connect and go! No more logging in with accounts and agreeing to terms of service first. Our WiFi signal is accessible 24 hours/seven days/week.
Beyond the Page Campaign

The Beyond the Page campaign is a joint effort of Dane County public libraries and the Madison Community Foundation to create a permanent endowment that will support humanities programming in all 28 libraries - forever. Learn more.
Having trouble getting into LINKcat?
Your login is your 14 digit barcode number (no more shortcuts; and no spaces between numbers) and your password is your PIN. You can change your password (PIN) at any time or ask us to change it.